Rays' De Leon focused on what's in his control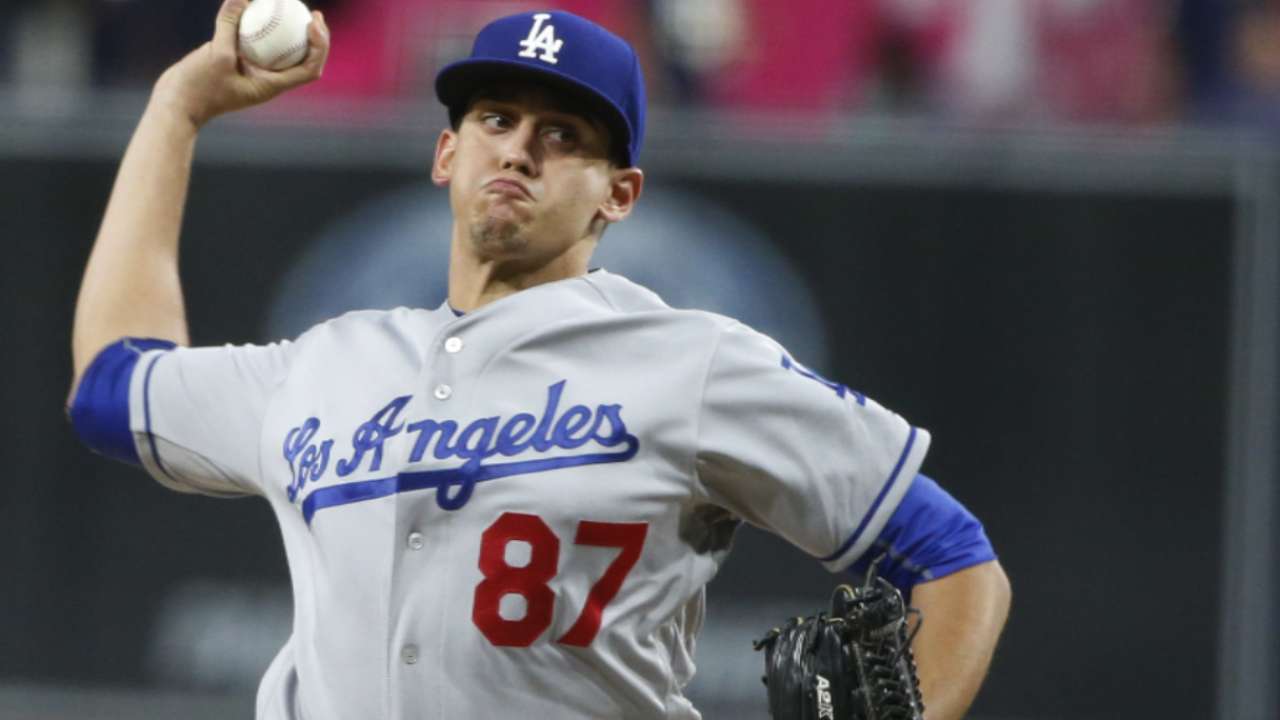 PORT CHARLOTTE, Fla. -- Right now, he's the guy they got for Logan Forsythe.
A lot of Rays fans were suprised, and disappointed, when the team traded Forsythe to the Dodgers for right-hander Jose De Leon. The move, like most moves the Rays make, was a proactive one as the club always keeps one eye on the present and another on the future.
"We had every intention of Logan being on our club until this presented itself and felt like this is best decision for our organization moving forward," said Erik Neander, Rays senior vice president baseball operations/general manager. "[De Leon is] a talented starting-pitching prospect who can soon become a key member of our Major League rotation."
Indeed, the Rays look like they got a good one in De Leon. The 24-year-old right-hander is the No. 33 overall prospect in baseball, per MLBPipeline.com -- behind fellow Rays Willy Adames (No. 21) and Brett Honeywell (No. 31). De Leon broke into the Major Leagues in 2016, going 2-0 with a 6.35 ERA through four starts in September for Los Angeles.
"Having that opportunity to be on a Major League roster for the first time, it's something that's going to help you for whatever happens next," De Leon said. "I think whatever I experienced with the Dodgers is going to help me throughout my career. And especially now with the Rays."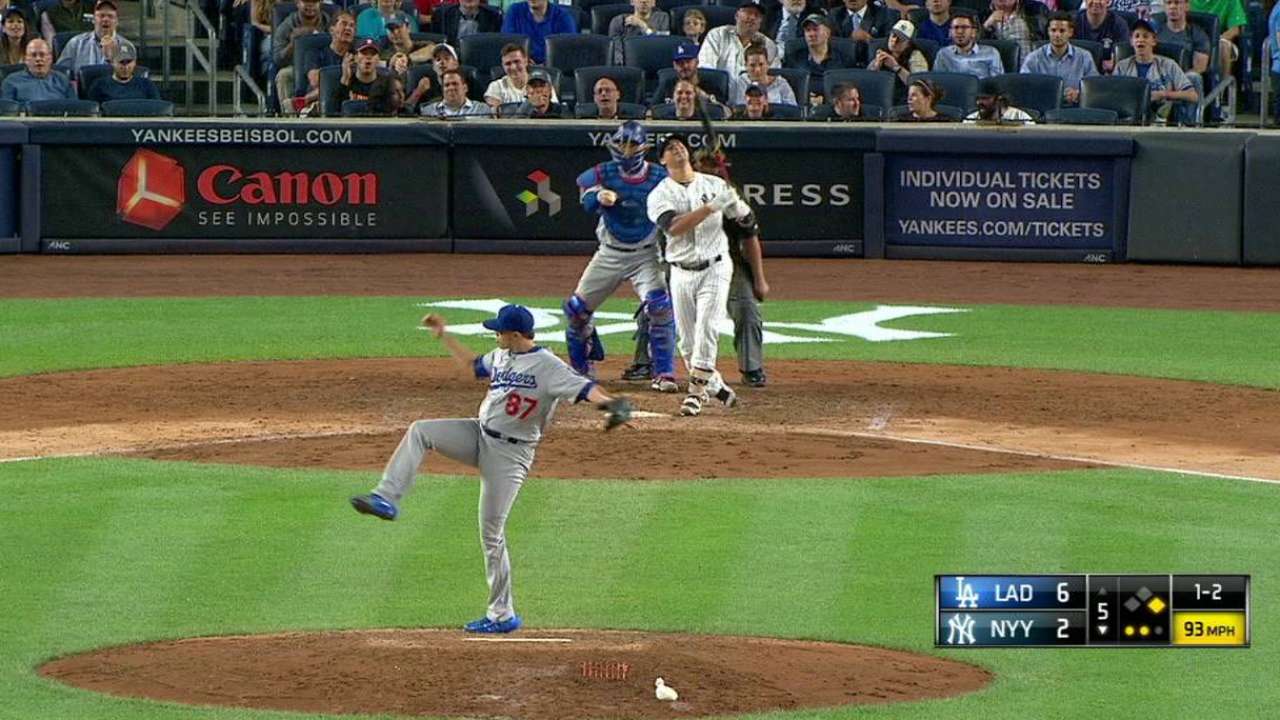 A Puerto Rico native, De Leon was selected by the Dodgers out of Southern University in the 24th round in the 2013 Draft. He owns a 3.35 ERA with 446 strikeouts through four seasons (67 games, 64 starts) in the Minors.
De Leon did have a shoulder problem that caused him to miss time in 2016, but the Rays were satisfied it was an isolated incident. When asked about his shoulder, De Leon dismissed the problem, as well.
"After I returned from my shoulder thing, I pitched more than 100 innings," De Leon said. "It's nothing to be worried about."
De Leon is happy with the Rays' trainers and their exercise programs for their pitchers.
"I'm a psycho about exercises and shoulder," De Leon said. "Having these guys, and they emphasize a shoulder program, I think I'm in the place I need to be."
Competition for starting spots with the Rays looks intense. Chris Archer, Jake Odorizzi, Alex Cobb, and Blake Snell are locks, leaving Matt Andriese, Chase Whitley, and De Leon battling for the fifth spot.
"We've got a lot of good options in our rotation," said Chaim Bloom, Rays senior vice president, baseball operations. "Obviously, maintaining starting-pitching depth is something that has always been a priority for us. Look at what he's accomplished in the Minor Leagues, and you put that up against anybody's track record.
"We're excited to go into camp with a lot of different options. We want to make sure with Jose that we build up his innings responsibly. With that said, you look at the talent, and he's going to fit right in with our group on a talent basis."
De Leon noted that he doesn't spend a great deal of time worrying about who he's competing against for a spot.
"You have to compete with yourself," De Leon said. "You don't have to worry about anything else around you. Control what you can control. And that's being healthy, getting your work done, do everything you have to do to open some eyes. Whatever happens, happens."
De Leon said he's "beyond excited to be here and to start working with the pitching coach and all the young guys."
"All of the pitching staff, it's young," De Leon said. "You feel more comfortable working with a group of guys about your same age."
Bill Chastain is a reporter for MLB.com. This story was not subject to the approval of Major League Baseball or its clubs.