Moore's Fenway redemption bodes well for '16
After rough last outing in Boston, lefty pitches 6 2/3 solid innings for win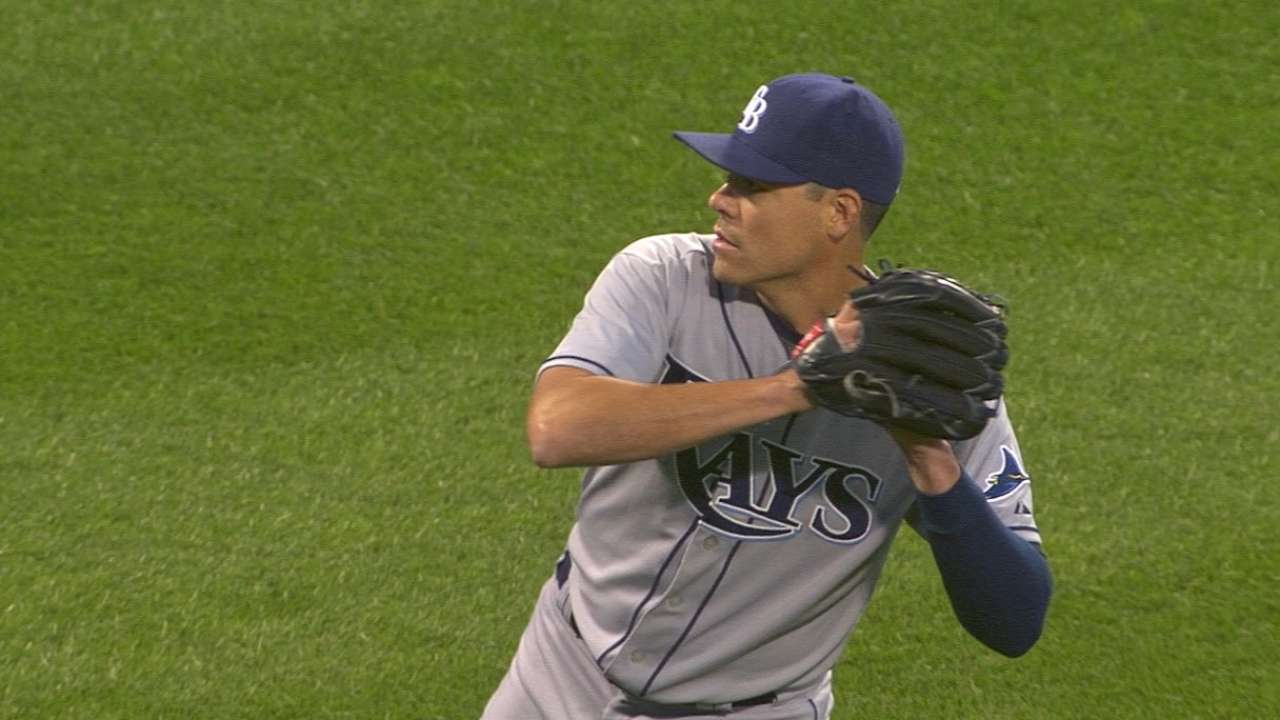 ST. PETERSBURG -- Matt Moore made a successful return to Fenway Park on Tuesday night, and the results bode well for the Rays' 2016 season.
The Rays' left-hander allowed two runs on seven hits and two walks while striking out seven in 6 2/3 innings in the Rays' 5-2 win over the Red Sox -- a striking contrast to what took place on Aug. 1 in Boston.
"[Moore's performance was] important, there's no doubt," Rays manager Kevin Cash said. "Especially with some of the struggles that were here earlier. We want all of our players to finish on good notes, strong notes. I think for him to be able to go into the offseason knowing that he's back, that he feels really good, that will be a big boost going into the offseason and carrying it into next year."
Moore spent the first half of the season working to return from Tommy John surgery on his left elbow. The bottom fell out that day at Fenway when he made his sixth start since returning to the team and allowed six runs on nine hits in three innings. Later that afternoon, the Rays sent Moore to Triple-A Durham to try and find himself.
"For us as an organization, I think it was [a difficult decision]," said Cash when asked about Moore getting sent down. "I know we've had some difficult conversations this year. That's right up there at the top."
Tuesday night, Moore made his fourth start since returning to the team, and he managed to carry some momentum over from his previous start that saw him hold the Orioles scoreless through seven en route to a no-decision.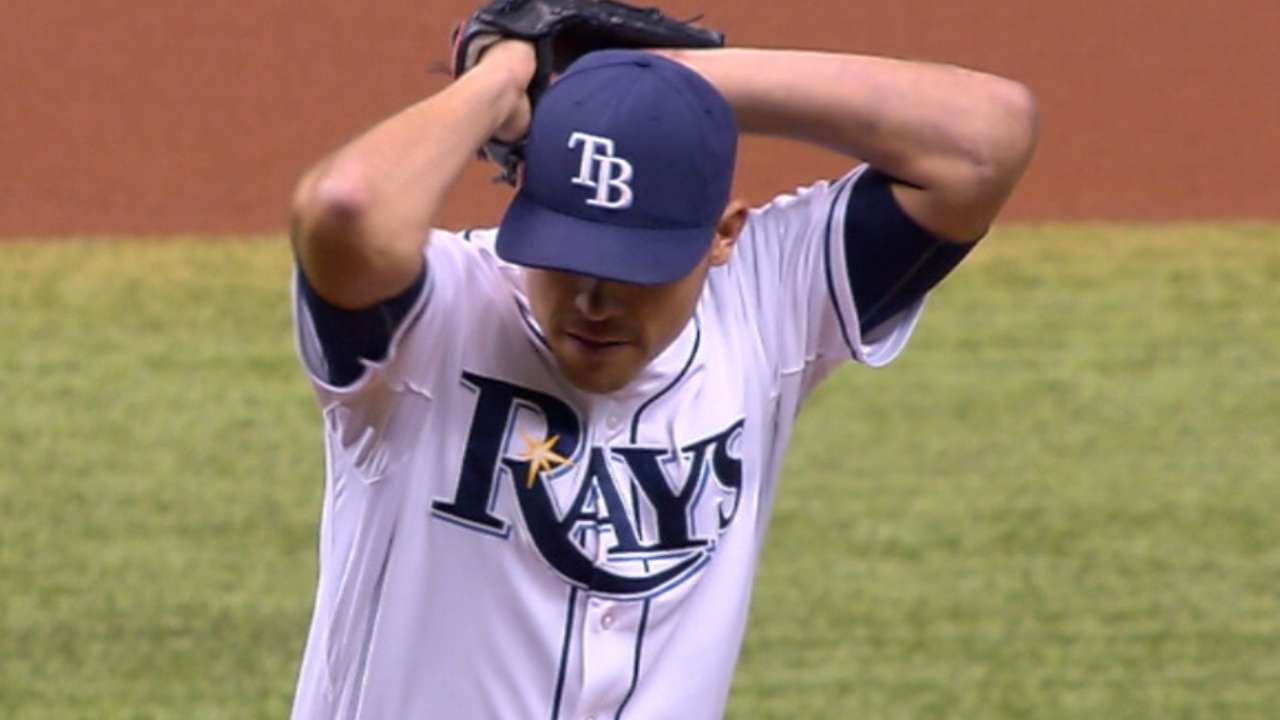 At the beginning, Moore appeared headed for trouble when the Red Sox took a 2-0 lead in the first and Moore needed 32 pitches to get out of the inning. But he followed with 5 2/3 scoreless innings.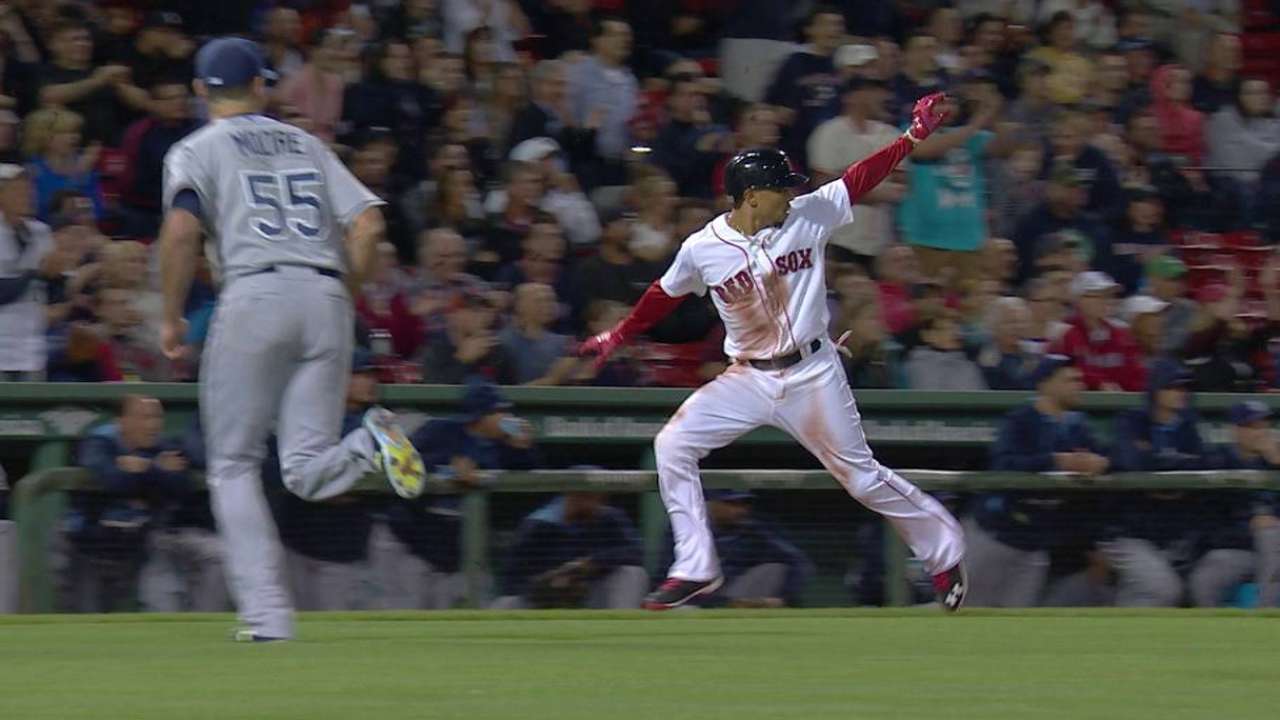 Overcoming the slow start is "probably the thing I'm most proud of," Moore said. " ... The first inning wasn't pretty, and I was able to get out of there with a lot of pitches. Then the third, fourth and fifth innings were pretty clean."
Cash noted that Moore did a "nice job" moving past his previous start at Fenway.
"[He made] some adjustments and gave us a good start," Cash said.
Moore has struck out 16 in his last two starts after striking out just 23 through his first eight starts. He is on a roll, one he'd like to ride until the offseason.
"I think I have time for two more [starts]," Moore said. "So obviously, I want to build on the last two and just have something positive to head into the offseason about. If we can kind of stay where we're at right now and continue to make pitches when I have to, I think I should be all right heading to the winter."
Bill Chastain is a reporter for MLB.com. This story was not subject to the approval of Major League Baseball or its clubs.