Boxberger comfortable no matter when Rays call
Reliever has thrived as closer, but knows role could change with McGee back in fold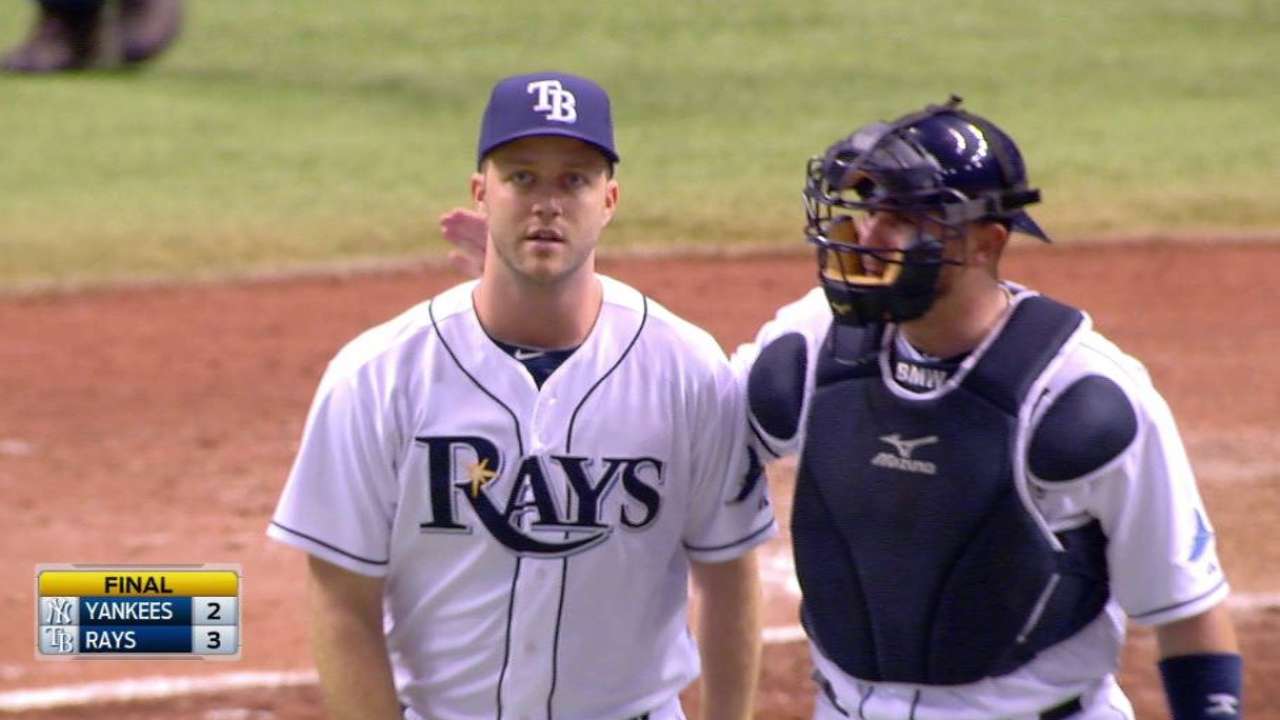 Brad Boxberger may be a perfect 10-for-10 in the closer's role for the Rays this season, but he understands that Jake McGee's return to the bullpen may bring about some changes.
"I'm comfortable [in the closer role] right now, and I feel like I've done a pretty good job there," Boxberger said. "But with McGee coming back and everything he's done, it'll just be a matter of what [the coaches] want to do."
McGee made his debut Sunday in Tampa Bay's 11-3 victory, tossing a 1-2-3 seventh inning that included two strikeouts. The outing was reminiscent of the McGee who converted 19 of his 24 save opportunities with a 1.89 ERA in 2014 before undergoing left elbow surgery in December.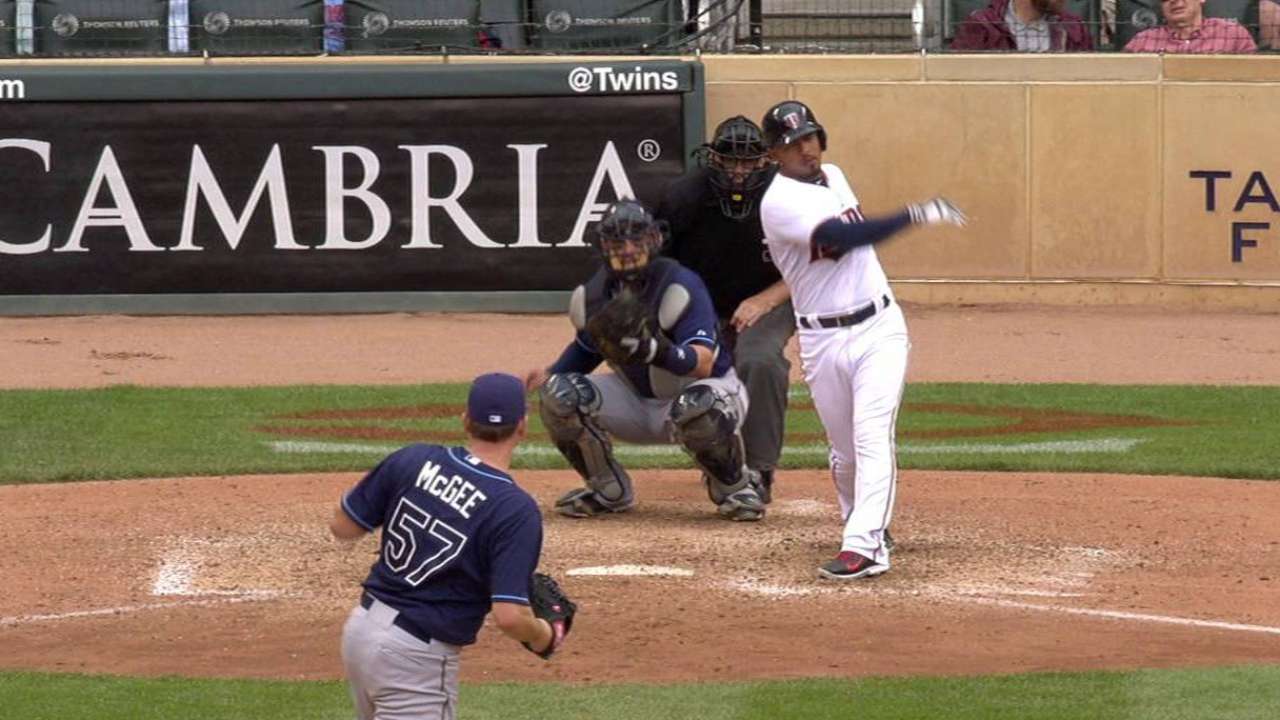 Given the Rays' losses of starters Alex Cobb (Tommy John surgery) and Drew Smyly (torn labrum) -- as well as the absence of Matt Moore, who is recovering from Tommy John surgery -- the addition of McGee adds to a Tampa Bay bullpen that has pitched the second-most innings in the Major Leagues and has posted a combined 3.25 ERA.
"It's going to shorten the game even more," Boxberger said. "The back of our 'pen now without McGee has been pretty lockdown. Bringing him back is another inning you don't have to have your starter go out and face the order again. With what we've been dealt with our starters -- dealing with a bunch of injuries -- that should definitely help out."
Rays manager Kevin Cash has not named a full-time closer, electing instead to go with a closer-by-committee approach depending on matchups for the foreseeable future.
"I wouldn't label anything, other than to say we'll manage the situation kind of how the game dictates the guys and how fresh they are and the matchups," Cash said. "I understand it's a sensitive situation, but for the time being going forward, we think it's best for the club to have the flexibility with those guys."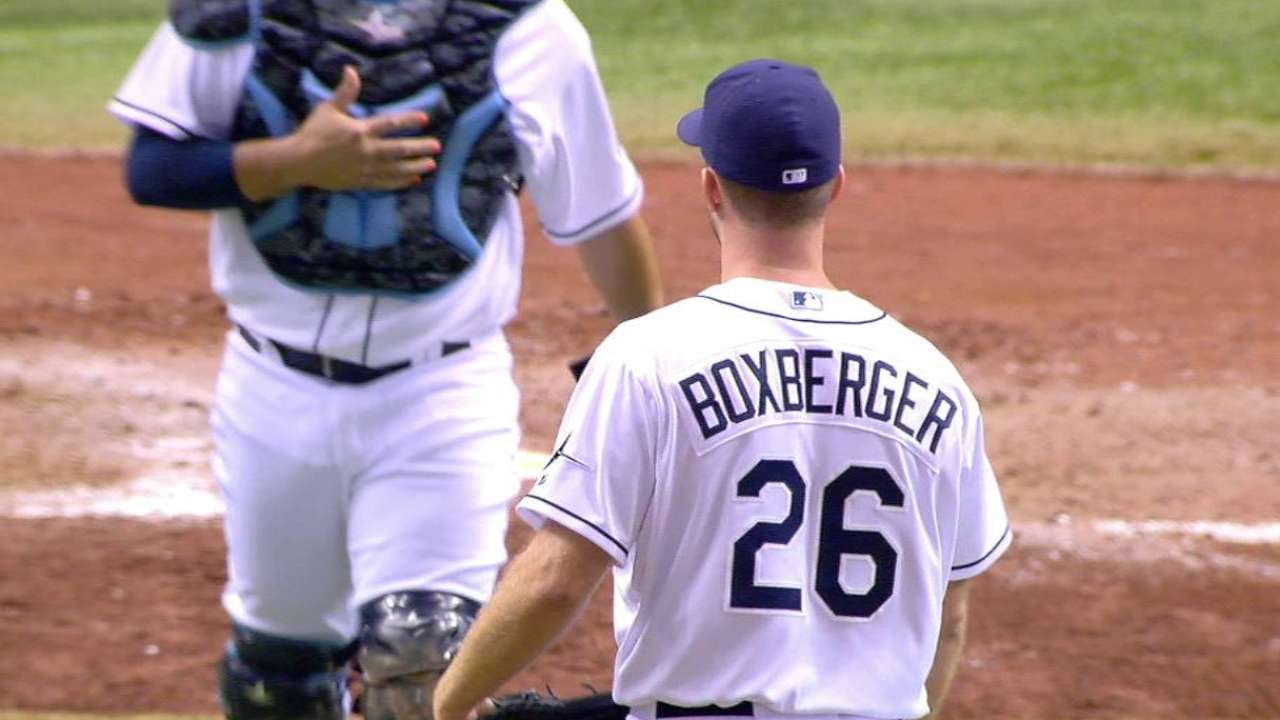 A year ago, there would have been no question about McGee returning to be Tampa Bay's closer, but Boxberger has muddled the decision with his play in the first two months of the season.
Boxberger has posted a 1.29 ERA and a rate of 12.86 strikeouts per nine innings. Hitters are batting just .146 against the 26-year-old right-hander.
"I think a lot of it is because I was able to get comfortable last year," Boxberger said. "I was able to get comfortable in the eighth inning and have some success there, and I was able to carry it over into this year."
If McGee does end up taking over the closer's role full-time, however, Boxberger is fine with moving aside and becoming the Rays' setup man like he was a year ago, when he racked up 18 holds in 64 2/3 innings while owning a 2.37 ERA.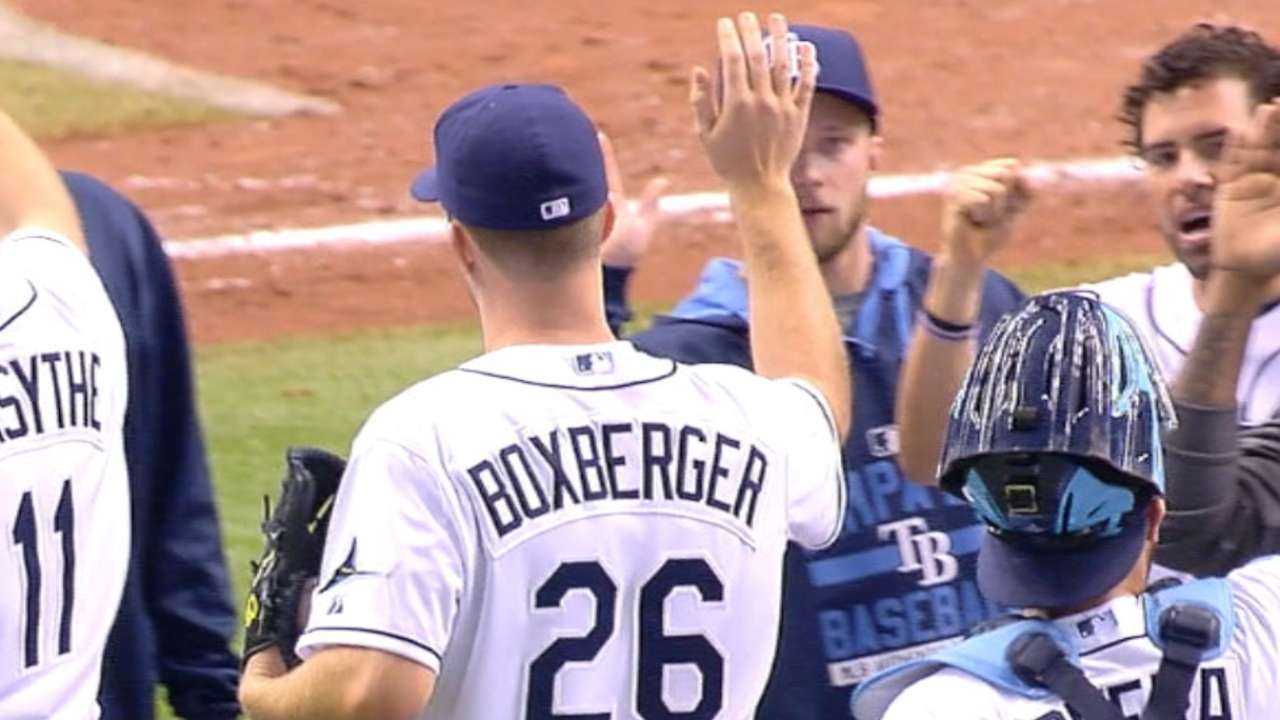 Regardless of when he pitches, Boxberger will treat it the same way he always has.
"It's going to be whatever it is," Boxberger said. "If that's the way it works out, then I'll be ready to take the ball in the eighth inning or the seventh inning, or whatever opportunity comes.
"There's always adrenaline no matter what inning you are throwing in, especially when you are ahead in the game or it's a tie game."
Troy Provost-Heron is an associate reporter for MLB.com. This story was not subject to the approval of Major League Baseball or its clubs.