Breaking down the Rays' 2015 Top 30 Prospects
Eight players on new list came to Tampa Bay in trades during active offseason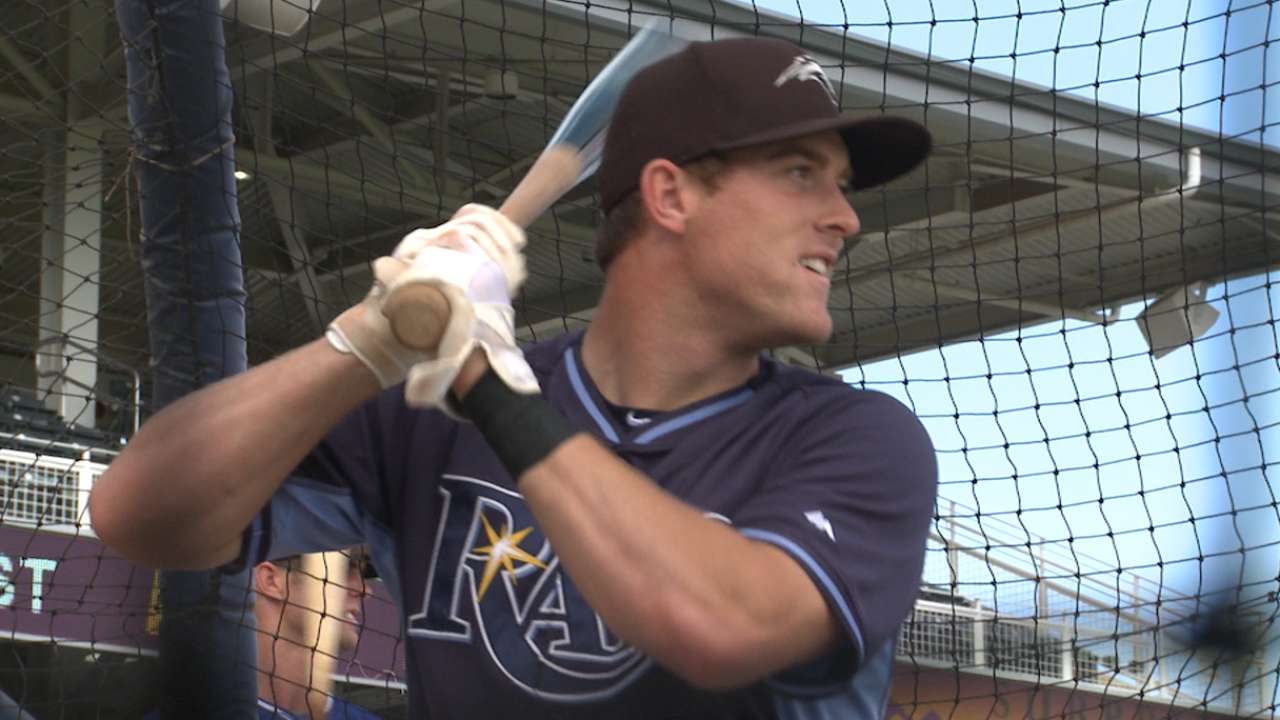 The results of an offseason of change in Tampa Bay can be seen on the club's top prospects list. A host of trades brought a new wave of talent into the organization this winter, and eight players in this year's rankings came to the Rays in those deals.
Also joining the rankings this year is shortstop Adrian Rondon, the Rays biggest prize from the international free agent market. They exceeded their bonus pool, triggering a heavy tax, to sign the 16-year-old Dominican native, and he jumps straight into the top 10, along with two players from their 2014 Draft class.
The Rays' top prospect a year ago was right-hander Jake Odorizzi, but he has since graduated to the Major Leagues. Taking over the top spot on the list is catcher Justin O'Conner, who had the best offensive season of his career in 2014 to go with his already exemplary defense.
Rays 2015 Top 30 Prospects list
Biggest jump: Justin O'Conner, C (2014: Unranked | 2015: 1)
Biggest fall: Andrew Toles, OF (2014: 4 | 2015: 30)
Best tools
Players are graded on a 20-80 scouting scale for future tools -- 20-30 is well below average, 40 is below average, 50 is average, 60 is above average and 70-80 is well above average.
Hit: Daniel Robertson (60)
Power: Casey Gillaspie (60)
Run: Andrew Toles (70)
Arm: Justin O'Conner (80)
Defense: O'Conner (60)
Fastball: Jose Dominguez (80)
Curveball: Nathan Karns (60)
Slider: Blake Snell (55)
Changeup: Mike Montgomery (55)
Control: Taylor Guerrieri (55)
How they were built
Draft: 15
International: 3
Trade: 12
Rule 5: 0
Breakdown by ETA
2015: 11
2016: 8
2017: 6
2018: 4
2019: 1
Breakdown by position
C: 2
1B: 2
2B: 1
3B: 2
SS: 7
OF: 5
RHP: 8
LHP: 3
Teddy Cahill is a reporter for MLB.com. Follow him on Twitter at @tedcahill. This story was not subject to the approval of Major League Baseball or its clubs.