Balfour aims to regain role of closer
With McGee out, job up for grabs at Rays camp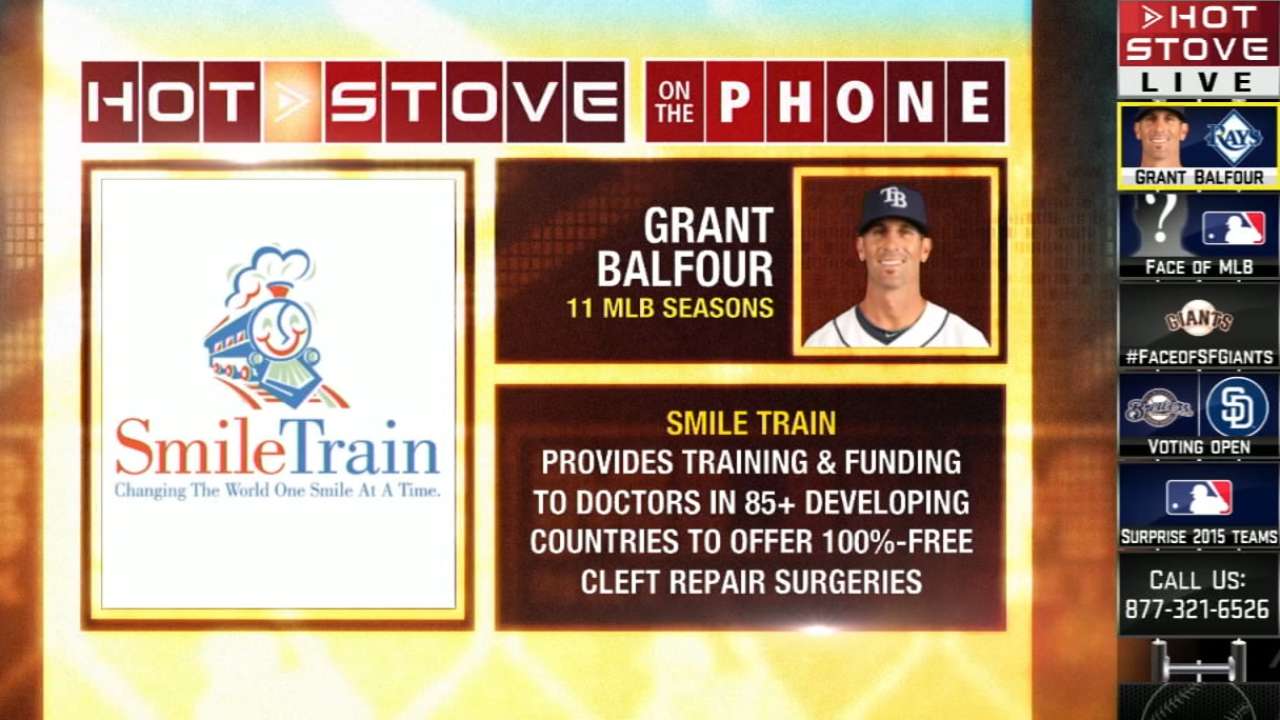 PORT CHARLOTTE, Fla. -- Grant Balfour's 2014 campaign didn't go as planned. Now the Sydney, Australia native is ready to change his fortunes in 2015.
Before the start of last season, the Rays signed the veteran closer to a two-year, $12 million deal. All involved figured that the signing would eliminate any problems the Rays might experience in the ninth inning.
But Balfour lost his way -- mostly through control problems (he issued a career-high 41 walks) -- and eventually lost his closer role.
Balfour regrouped late in the season, posting 12 scoreless appearances in his final 13 outings. Now he's prepared to fight this spring to regain his role. Given the fact that Jake McGee -- who ended 2014 as the closer -- will begin the season on the disabled list, the closer role is wide open.
"September was good," Balfour said. "I sat down and worked on some things. I think that last five weeks or whatever it was, I felt like that was me and it showed with the numbers I put up. I was happy with the way it ended. You always want to finish strong, particularly how everything else went. I'm just looking forward to this year.
"Every year I look forward to going out and having a good year. Some years, it works out and some years, it doesn't. But I try to do everything I can to make it happen. Maybe last year things got to me a little bit when things weren't going well. I learn from new experiences. I've had some really good success in my career. And I can feed off that."
Balfour acknowledged that he has a chip on his shoulder from last season. Based on his penchant for being able to harness his rage to produce on the mound, that might prove beneficial to both Balfour and the Rays.
"As long as everything is in shape and I feel good, then I believe in myself that I can go out there and do what I want to do," Balfour said. "As long as my body is allowing me each day to go out there and do what I want to do. Hey, I'm going to give everything I got and I totally believe in what I can do."
Bill Chastain is a reporter for MLB.com. This story was not subject to the approval of Major League Baseball or its clubs.