Inbox: How can Tampa Bay prevent more injuries?
Beat reporter Bill Chastain answers questions from Rays fans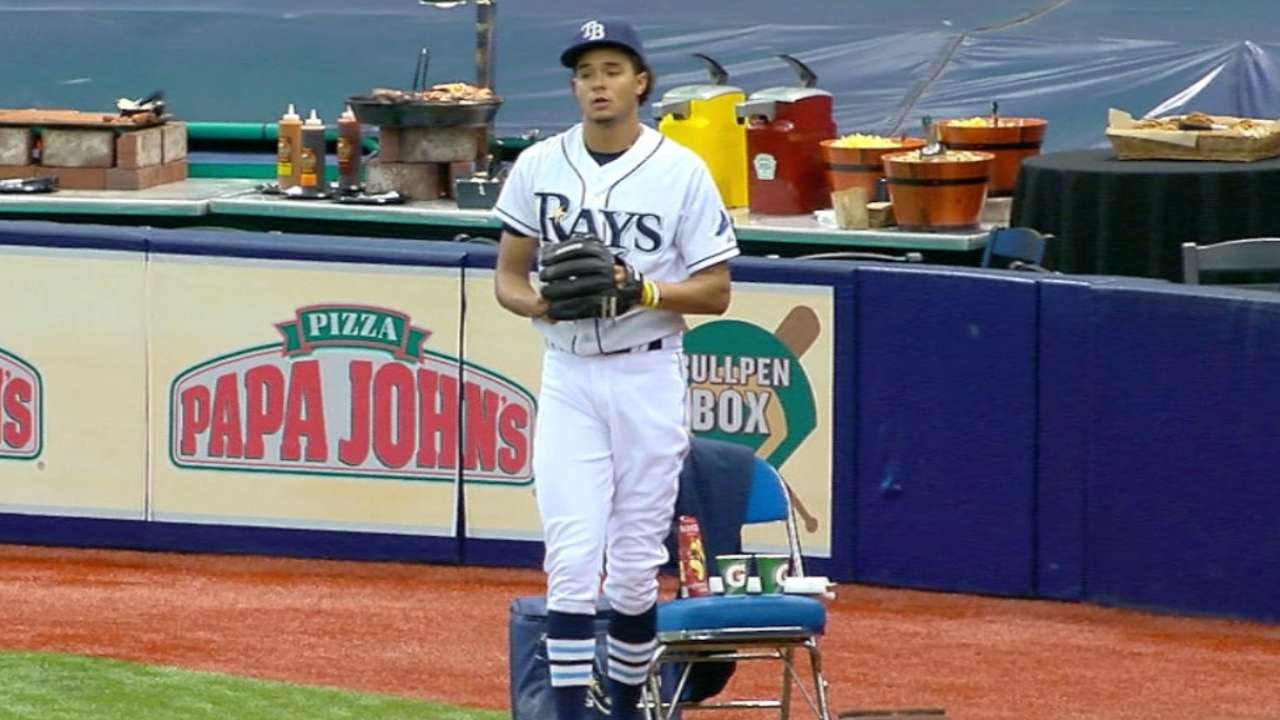 With all of the injuries the Rays have had, when is somebody going to check out the team's training staff? Two words: Preventative care.
-- Bob R., Richmond, Va.
I couldn't disagree with you more, Bob. First, from what I observe, the care the players get from the training staff is amazing. And if you want some numbers, consider this: Chris Archer and Jake Odorizzi began the 2014 season as the Rays' No. 4 and No. 5 starters, respectively, and haven't missed a start since. Tampa Bay has filled the other three spots with 12 pitchers in that span, giving the team 14 starters in 210 games. From 2008-13, the club used a Major League-low 20 starting pitchers in 973 games. The training staff has been a constant throughout the years. So I would conclude that the laws of probability finally caught up to the Rays' pitching staff, not that the training staff is lacking. Remember, throwing a baseball is not the most natural motion.
More
Bill Chastain is a reporter for MLB.com. This story was not subject to the approval of Major League Baseball or its clubs.