Adames looking forward to big league camp
Rays' top prospect eager to learn from veterans; righty Honeywell won't be rushed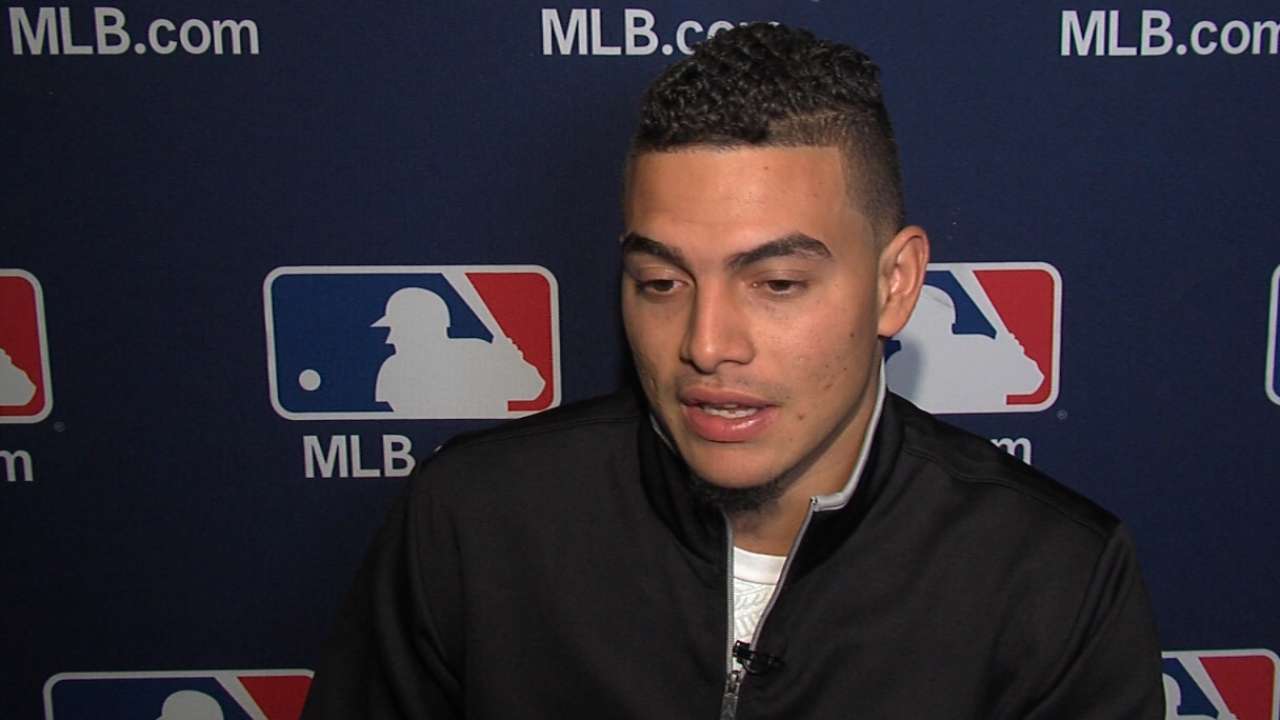 ST. PETERSBURG -- After being named the Rays' top prospect by MLBPipeline.com, 21-year-old shortstop Willy Adames is ready for the next step of attending Spring Training as a member on the 40-man roster.
Adames is one of 25 players taking part in the Rays' Winter Development Program this week at Tropicana Field. It's the eighth year of the program and a way for the team to monitor the offseason progress of its top prospects.
Continue Reading
Corey Long is a contributor to MLB.com. This story was not subject to the approval of Major League Baseball or its clubs.