Pitching prospect Colome likely to start in Orioles series
Right-hander posted 2.66 ERA in 5 games with Rays last season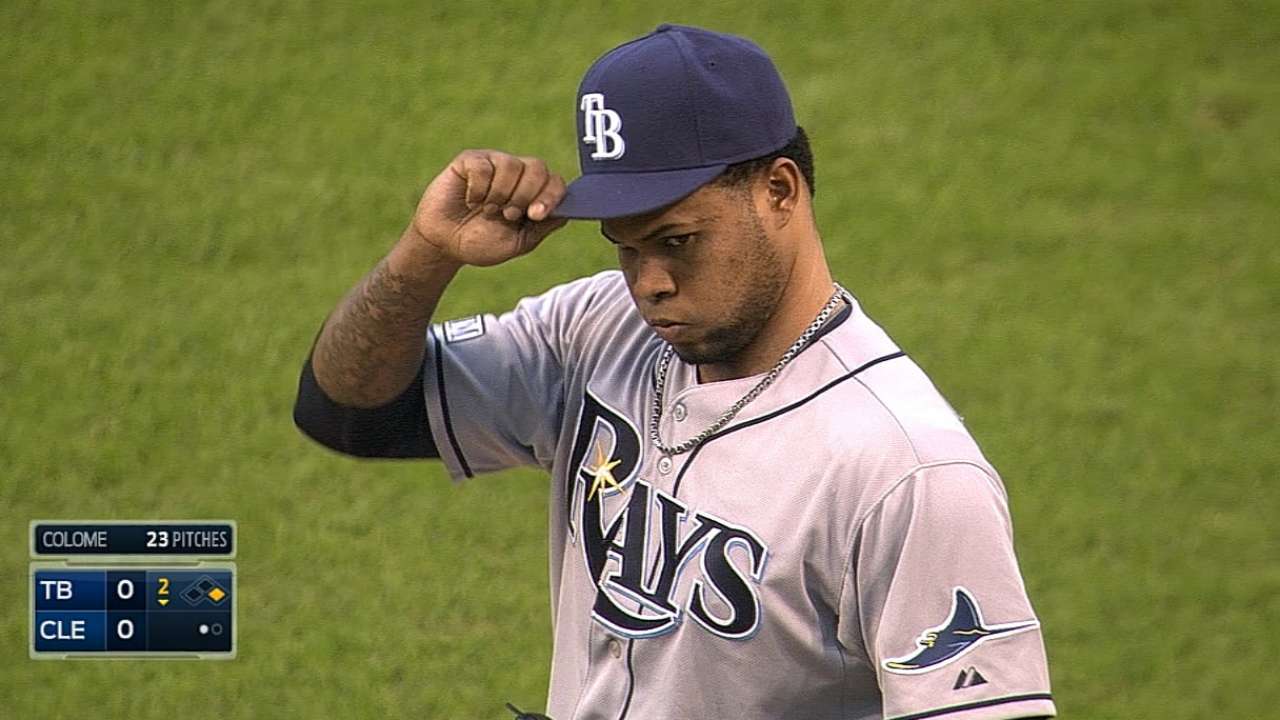 NEW YORK -- Alex Colome is with the Rays on the road trip, and the right-hander is expected to make his first start of the season against the Orioles this weekend.
"The only thing I know is I'm pitching in the Baltimore series, but I don't know what day exactly," Colome said.
More
Bill Chastain is a reporter for MLB.com. This story was not subject to the approval of Major League Baseball or its clubs.