Inbox: How good is the farm, infield?
Rays beat reporter Bill Chastain answers fans' questions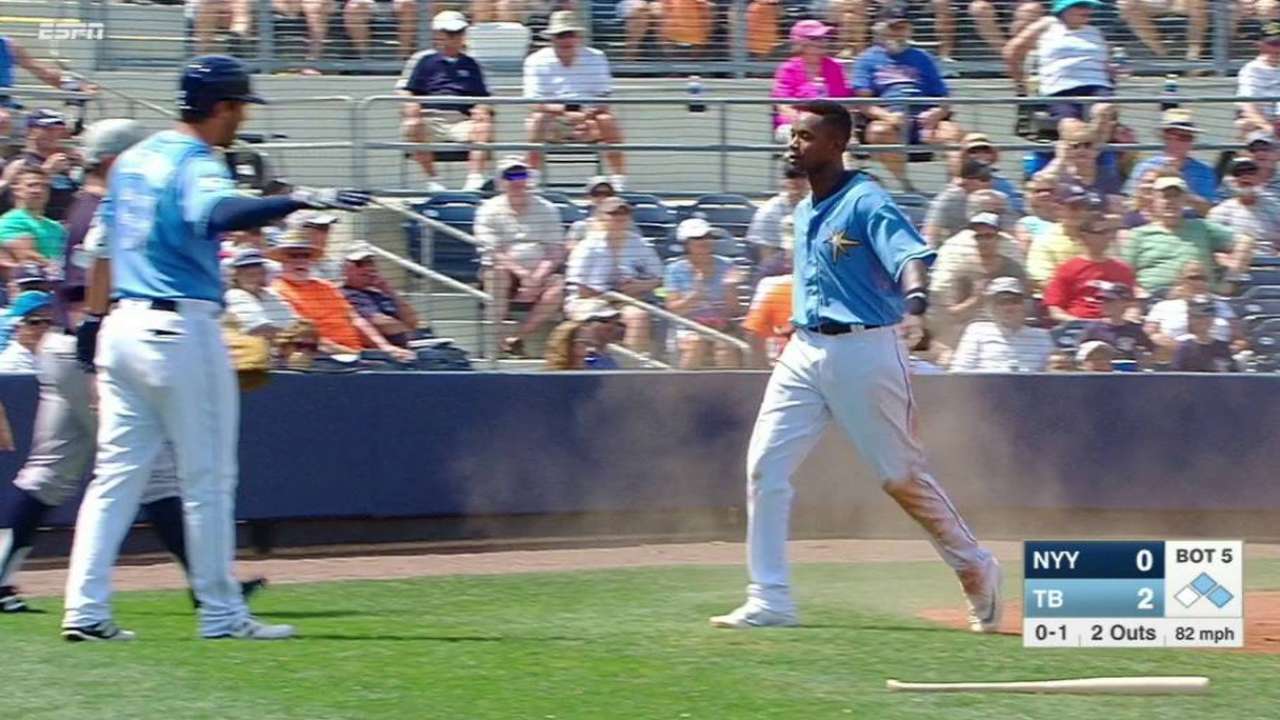 I've been disappointed with the Rays' farm system, specifically how they've developed position players. Have you seen anything this spring that might change my mind?
--Andrew B., Atlanta
Totally. Jake Bauers is somebody to really be excited about. They got him in the deal that sent Wil Myers to San Diego, and he looks Major League ready right now the way he swings the bat. He has a wonderful swing, and he also has a good eye. So he's somebody to be excited about.
Continue Reading
Bill Chastain has covered the Rays for MLB.com since 2005. This story was not subject to the approval of Major League Baseball or its clubs.