Moore feels 'normal' in return to mound
In first outing since April 2014, Rays lefty starts strong, then tails off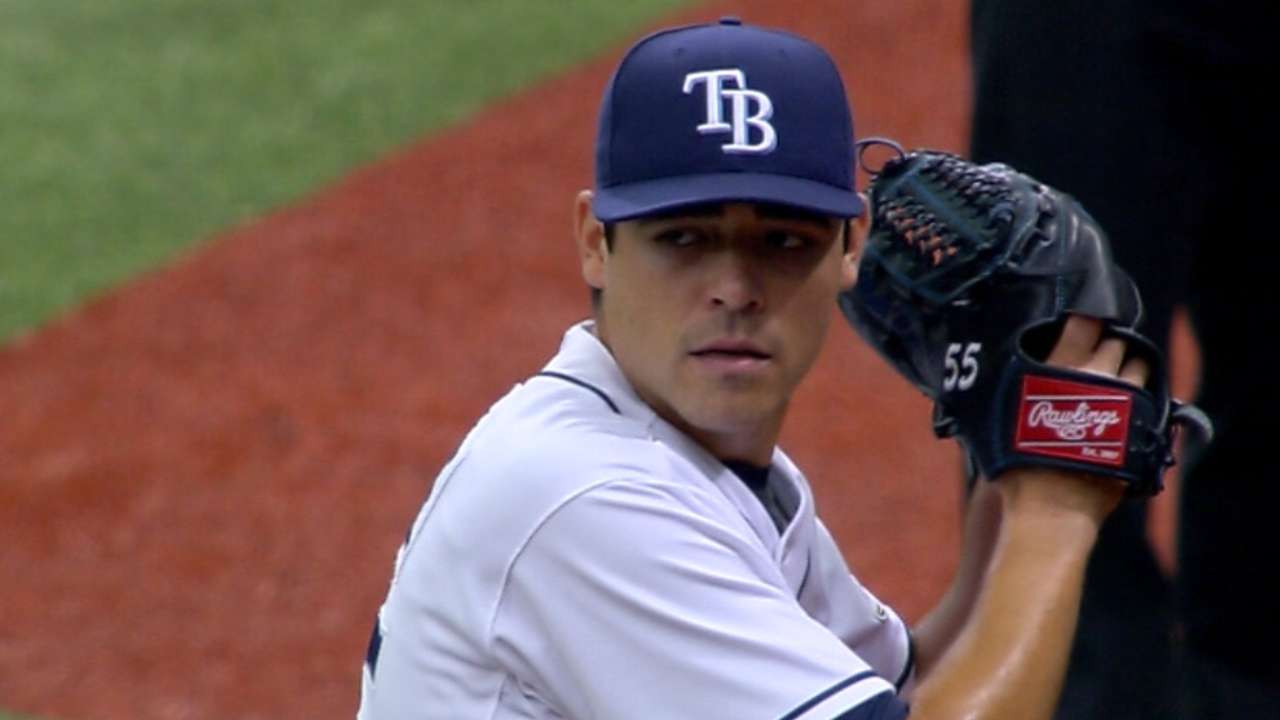 ST. PETERSBURG -- As he prepared to make his first start for the Rays since April 7, 2014, Matt Moore reflected on the 451-day process it took to get him back on a Major League mound.
"Just certain feelings that you get throughout the day when it's your turn to pitch," Moore said after the Rays' 5-4, 10-inning loss to the Indians on Thursday afternoon at Tropicana Field. "You don't get those on any other day. I would say that at some point this morning, putting my shoes on and just heading to the field, understand this is my turn, a little over 14 months [after the injury], it felt good."
More
Troy Provost-Heron is an associate reporter for MLB.com. This story was not subject to the approval of Major League Baseball or its clubs.