Faria to debut recalibrated delivery vs. O's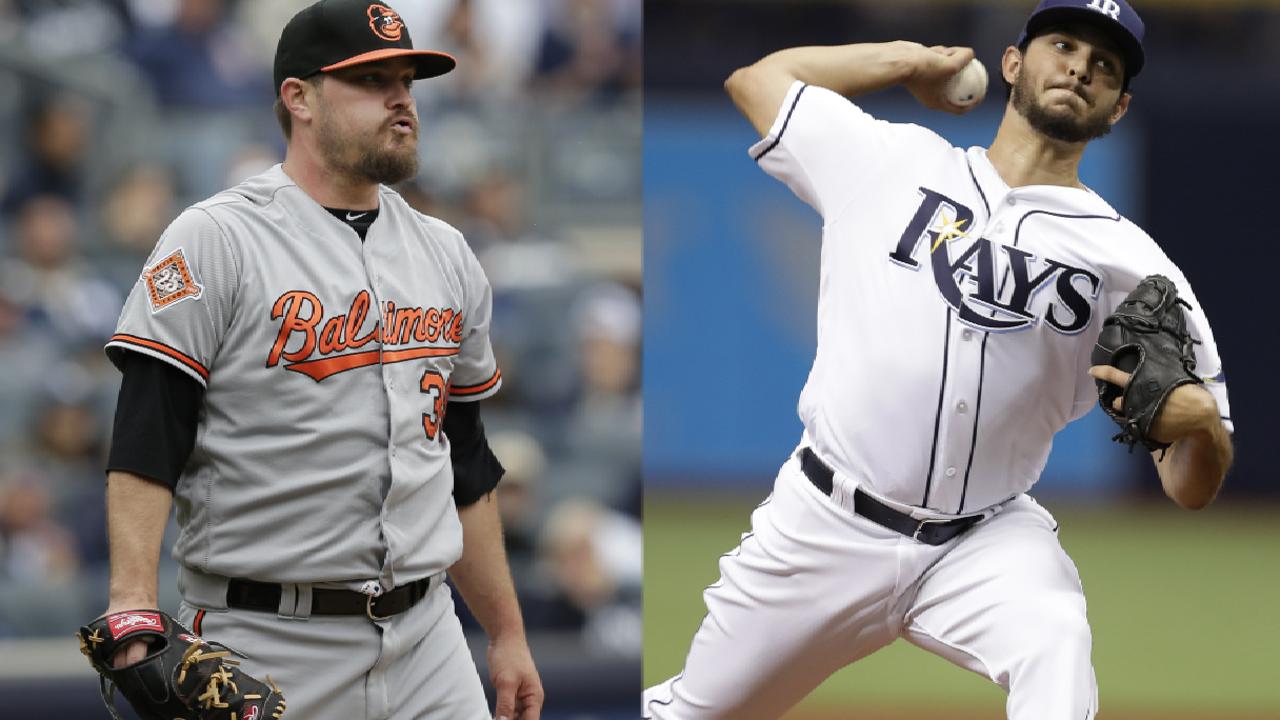 Rays rookie righty Jacob Faria (4-1, 2.52) and O's veteran lefty Wade Miley (4-8, 5.58) will meet at Tropicana Field on Tuesday.
Despite his rookie status, Faria has had limited struggles this season. When he gave up four runs to Oakland over five innings his last time out, it was his first non-quality start in eight Major League appearances.
Continue Reading
Connor Mount is a reporter for MLB.com based in St. Petersburg. This story was not subject to the approval of Major League Baseball or its clubs.