Snell, Rays consider rookie year a success
Left-hander's final start cut short due to 1-hour, 16-minute rain delay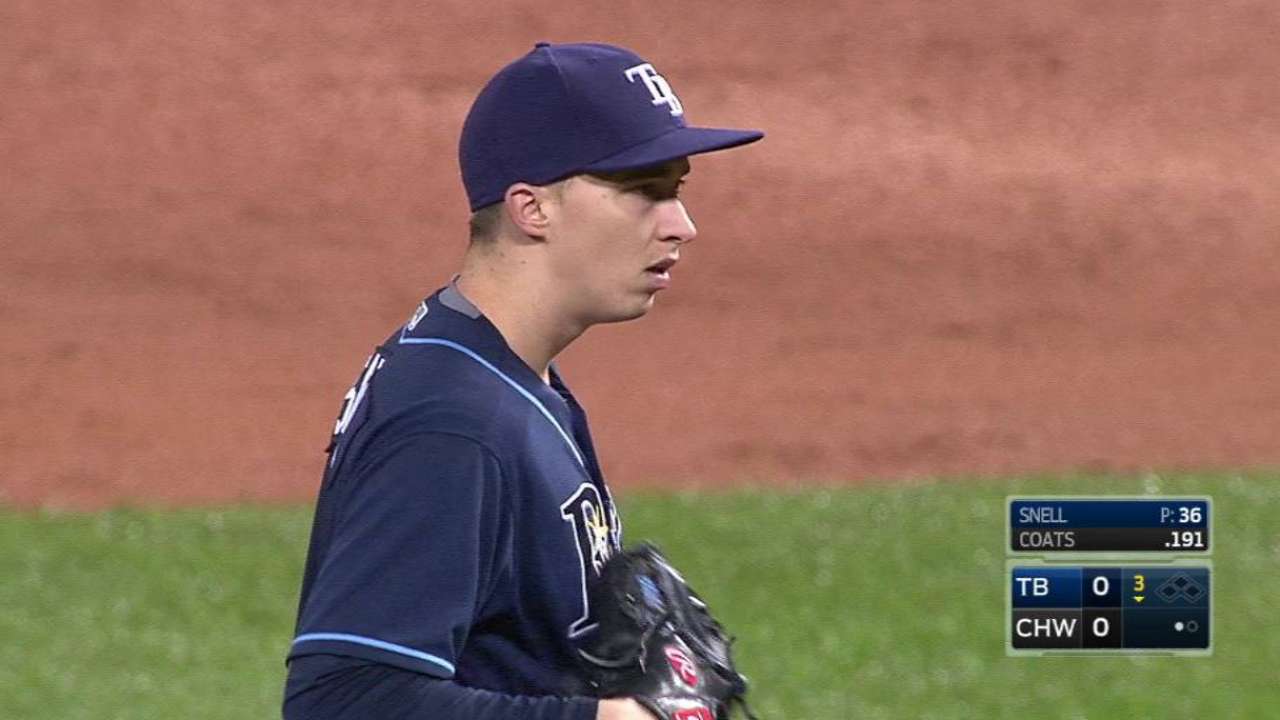 CHICAGO -- Blake Snell looked as comfortable as a duck in water on Wednesday night when he made his final start of his rookie season in rainy conditions at U.S. Cellular Field.
The left-hander hails from the Seattle area, so he pitched in similar conditions on many occasions while growing up in the shadow of Mount Rainier.
Continue Reading
Bill Chastain has covered the Rays for MLB.com since 2005. This story was not subject to the approval of Major League Baseball or its clubs.