Cash's learning curve helped along by peers
Rays manager is one of many 30-somethings at the helm of sports teams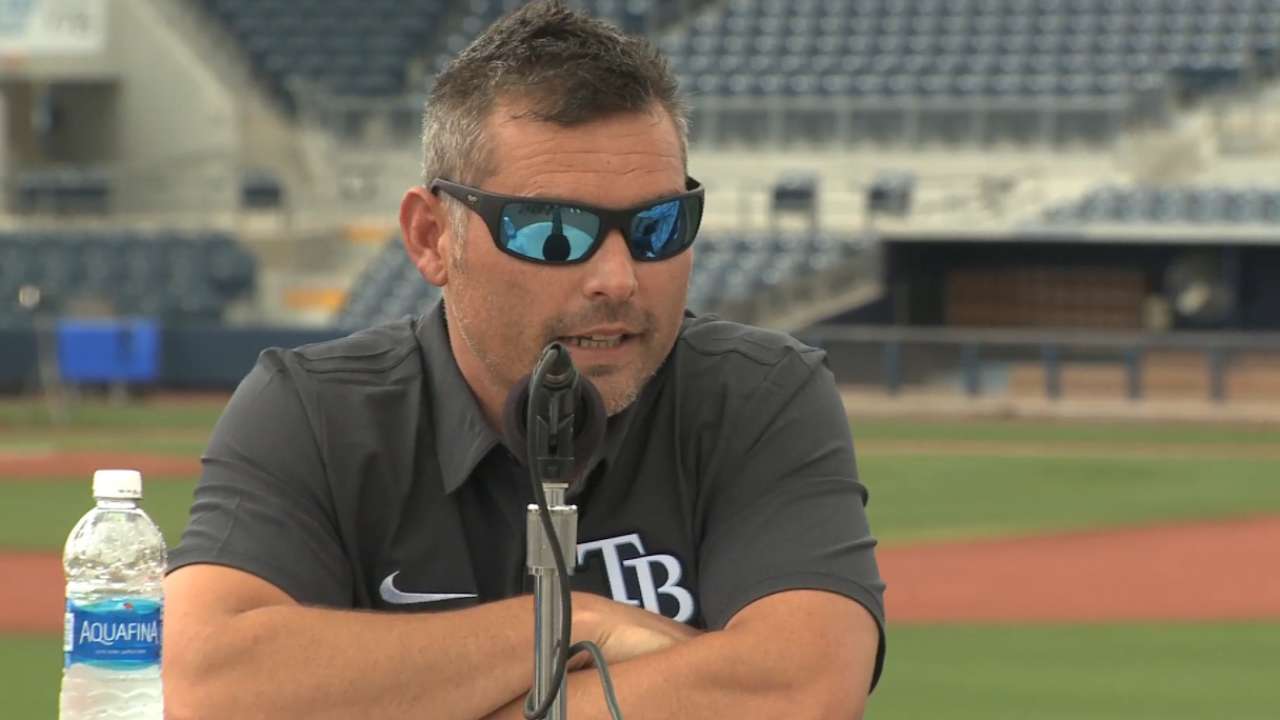 PORT CHARLOTTE, Fla. -- Once upon a time, Rays manager Kevin Cash was seen as a rarity -- a man in his 30s leading a pro franchise -- but these days, it has become more common across the sporting landscape.
The Padres have a 39-year-old manager in Andy Green, who is just six months older than Cash. The NFL's Los Angeles Rams hired Sean McVay at 31. And then of course there's Tyronn Lue, who at 39 years old coached the Cleveland Cavaliers to the 2016 NBA Championship.
Continue Reading
Mike Nabors is a contributor for MLB.com based in Tampa Bay. This story was not subject to the approval of Major League Baseball or its clubs.