Homers power Rays to victory over A's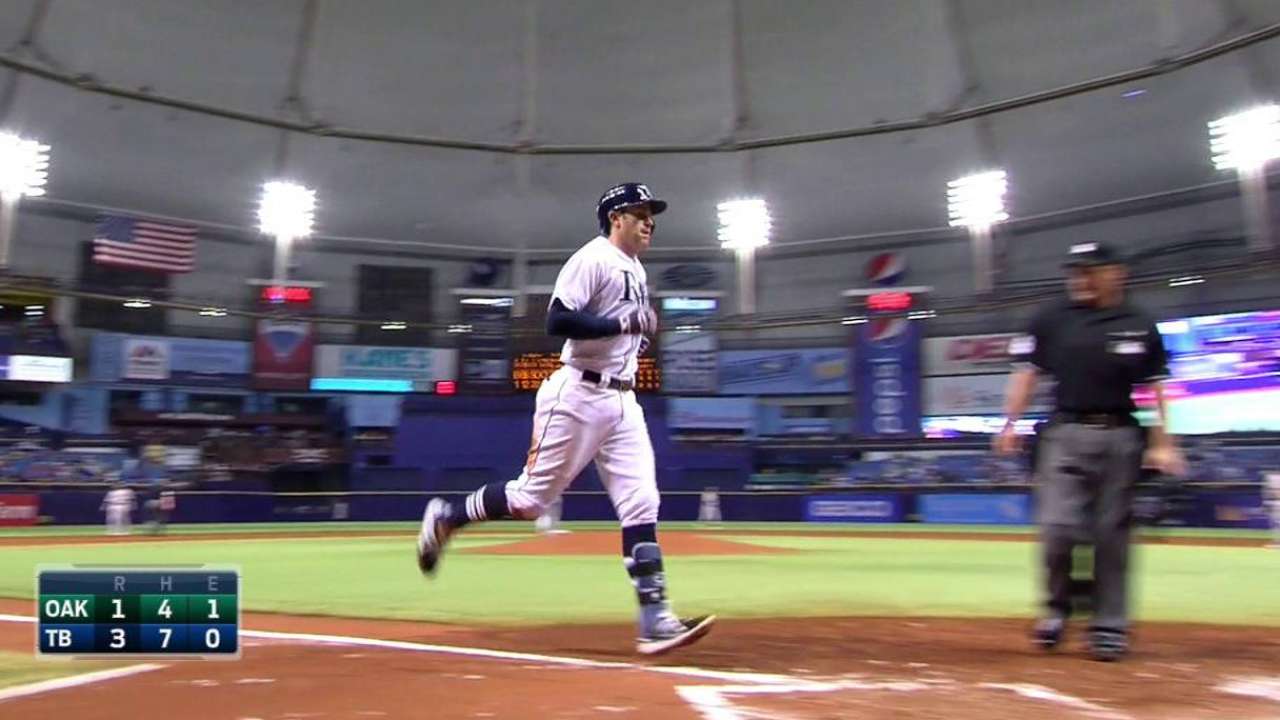 ST. PETERSBURG -- Evan Longoria's three-run homer led the Rays to a 5-2 win over the A's on Friday night at Tropicana Field.
Longoria rerouted a 1-2 Scott Kazmir fastball into the left-field stands with two aboard for his fifth home run of the season.
More
Bill Chastain is a reporter for MLB.com. Troy Provost-Heron is an associate reporter for MLB.com. Michael Kolligian is a contributor to MLB.com. This story was not subject to the approval of Major League Baseball or its clubs.