Top prospect Adames impresses on, off field
Farm director Lukevics: Shortstop 'has good intangibles to go along with skill'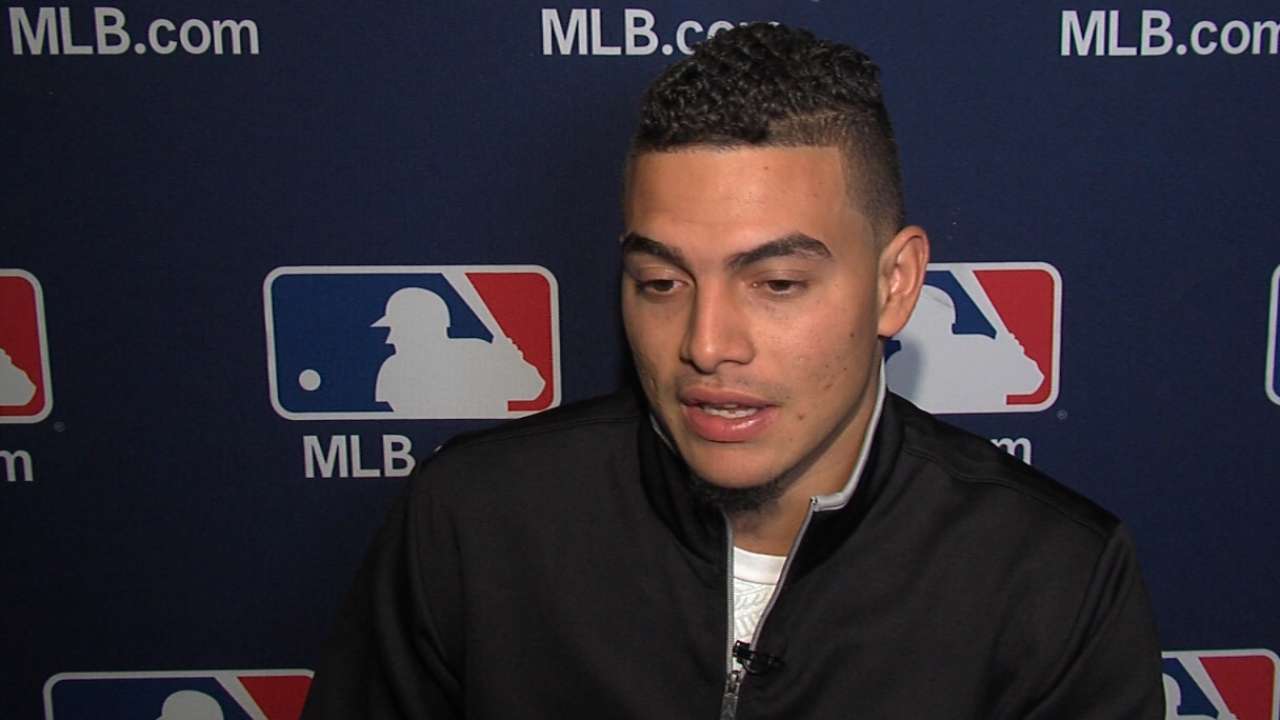 ST. PETERSBURG -- Willy Adames just keeps getting better. That's why the talented 21-year-old shortstop is the Rays' top prospect, according to MLBPipeline.com.
"Willy has it," Tampa Bay farm director Mitch Lukevics said. "He has the skills that make him a good player, and he has good intangibles to go along with skill. At a young age, he's accomplished quite a bit."
Continue Reading
Bill Chastain is a reporter for MLB.com based in Tampa. Follow him on Twitter at @_wwchastain. This story was not subject to the approval of Major League Baseball or its clubs.