Umpire saves life, then calls balls & strikes
Rays bystander also helps stop deadly leap off bridge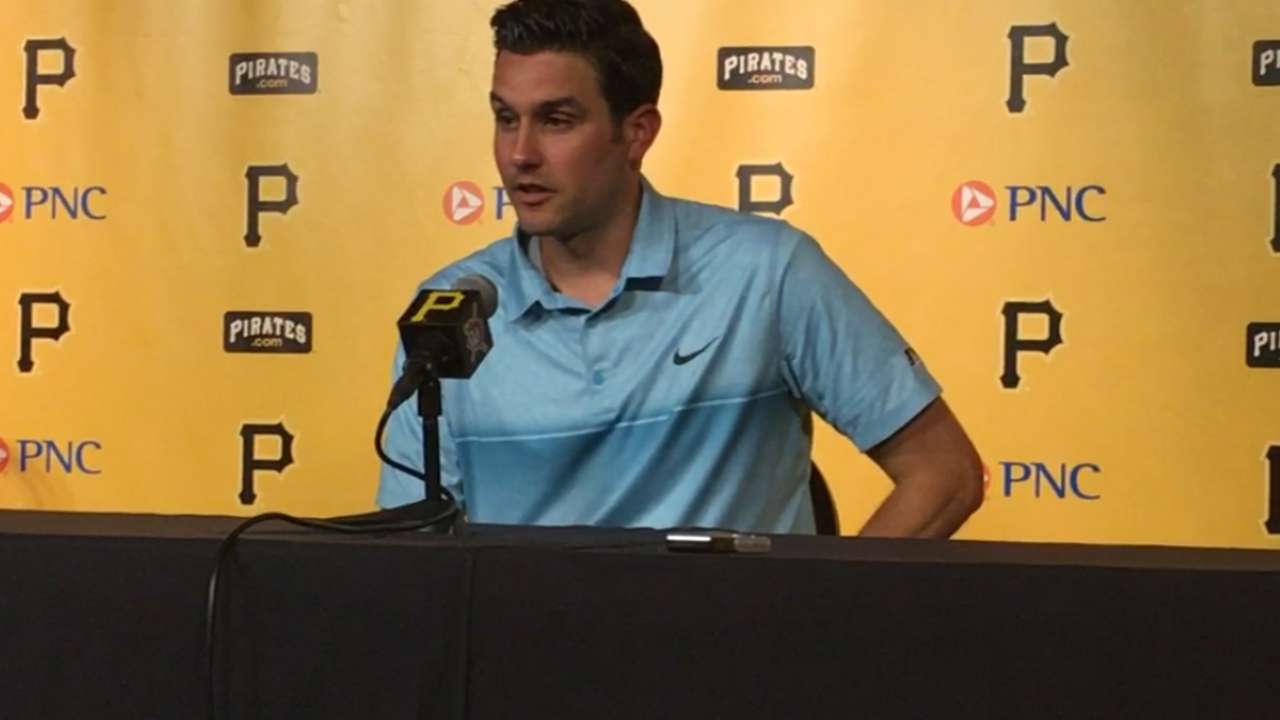 PITTSBURGH -- Major League umpires are trained to respond instantaneously to just about everything that takes place. John Tumpane took that to a profoundly higher level Wednesday, reacting quickly on the Roberto Clemente Bridge to help save a woman's life.
Tumpane was walking to his hotel around 2:30 p.m. ET when he saw a woman climb over the railing of the bridge and, with the aid of others, held onto her long enough for police to arrive on the scene. The woman was taken to a hospital with non-life-threatening injuries, according to the Pittsburgh Post-Gazette.
Continue Reading
Adam Berry has covered the Pirates for MLB.com since 2015. Follow him on Twitter and Facebook, read his blog and listen to his podcast. This story was not subject to the approval of Major League Baseball or its clubs.