Longoria's two homers lift Rays past Red Sox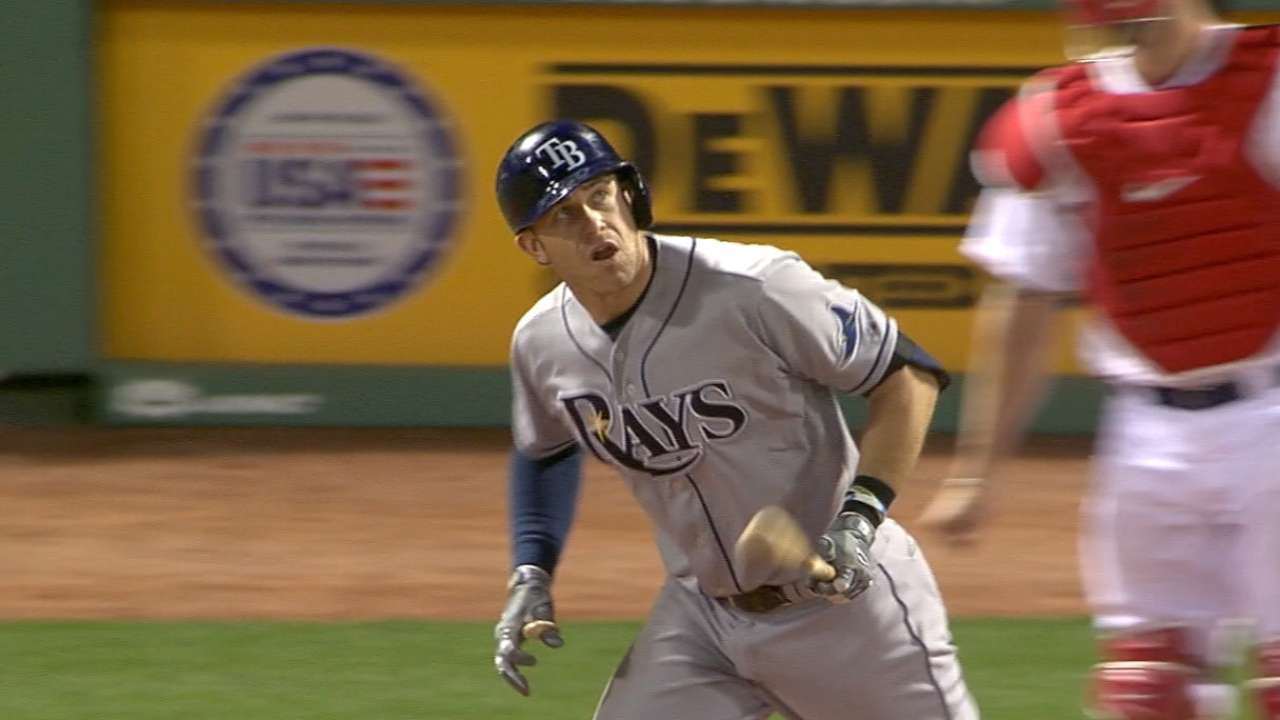 BOSTON -- Evan Longoria belted two homers over the Green Monster on Wednesday night to lead the Rays to a 5-3 victory over the Red Sox in the rubber match of a three-game series.
Longoria's first homer was a game-tying shot in the top of the fourth against Justin Masterson. In the ninth, the third baseman provided some insurance by hitting a towering blast against Alexei Ogando.
More